End-User Device Management
Deep Expertise, Wide Support
With roughly eight billion humans spanning the globe, device usage is growing exponentially. And with myriad types of equipment and operating systems, it's more important than ever to build on a firm foundation of unified management to keep your business grounded in the best sense.
Partner with Wynndalco Enterprises, LLC, to streamline unwieldy infrastructure, reduce end-user downtime, improve efficiencies, and manage devices seamlessly. With our own proprietary database and as an authorized reseller of Dell, HP, and Lenovo products, among others, our expertise covers all types of devices with a focus on Managed Client-, Managed Deployment-, and specialty end-user services, as follows.
Managed Client Services
Break/fix and warranty support
Device moves, adds, and changes
Service Desk integration
Deskside support and incident management
Proactive problem management
Software patching and anti-virus updates
Asset and configuration management
Managed Deployment Services
Equipment receipt and inspection
Asset tagging and device etching
Application packaging and testing
System configuration
Site preparation and structured cabling
Device installs
Scheduling with precision delivery and timing
DoD-compliant device wiping
Asset disposal
Specialty End-User Services
Helpdesk and call center options
Installation services
Field support
Moving services
End User Device Management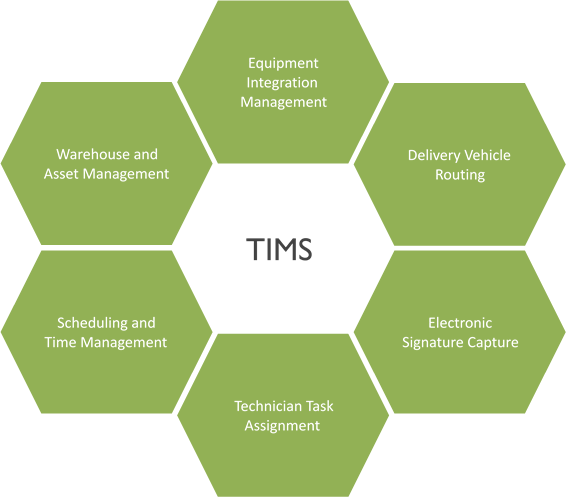 Wynndalco's own proprietary database, Technology Infrastructure Management Software (TIMS) supports our Managed Client- and Managed Deployment services.
As a unified suite of modules used to provide extensive services in a central location, TIMS helps manage the integration of technology equipment at multiple locations under tight deadlines most efficiently. For additional details, click here.
The Wynndalco Advantage

Insight
Collaborating with our clients to deliver solutions on time and within budget, we offer insight and unprecedented support from initial proposal/bidding to deployment/maintenance.

Implementation
Offering decades of targeted management expertise in organizational, infrastructure, and facilities operations, we execute lasting solutions, exceeding our clients' needs and expectations.

Initiative
Committing to giving back to the communities we serve, we honor those who've led the way, empower those who're coming up next, and support key initiatives toward generational success.

Integrity
Strengthening our people and improving our processes, we continually look for ways to grow and advance our clients' key missions and demonstrate integrity in all we do.